Tessellate | Lexus UX Exhibit design
Project Type:
 Design Competition 
Tessellate is the winning exhibit design for 2019 Lexus Design School Challenge hosted by Lexus Canada. The objective of this challenge was to design an installation concept that reflects Lexus brand and 2019 Lexus UX model for 2019 Vancouver International Auto Show. Tessellate was designed with another Carleton University Industrial Design student: Chris Lee.
The weaving pattern creates intriguing visual stimuli that guides viewers' attention. The bending terrain and mesh pattern accentuates the nimble performance and flexible crossover characteristics of the 2019 Lexus Ux. Drawing inspiration from the signature spindle grille, a DNA of the Lexus 'L-Finesse' design language as well as the unique design from the original Lexus UX concept, this exhibit extends the bold stance of the Lexus brand into the display design itself.

As an urban explorer, the common elements found within the urban city landscape were integrated into the design through the dynamic weaving linear pattern.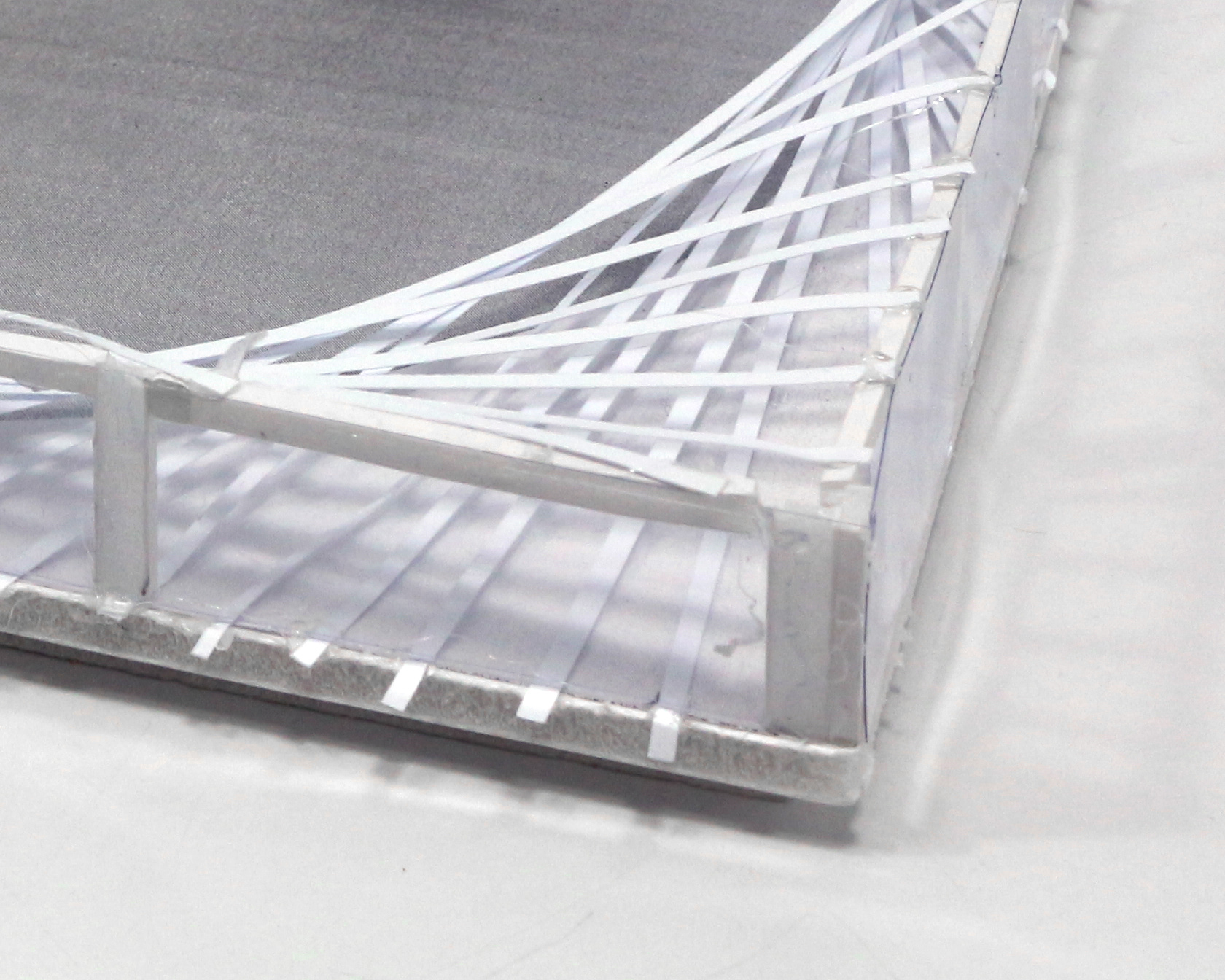 Small scale prototypes were used to identify which pattern communicates the design concept without distracting the view of the car.